Samsung J400F Combination File
---
All Firmware Samsung For All Series
SAMSUNG_COMBINATION Product SW KNOX Product SW
---
Removing FRP on Samsung with Combination File
Many people think they will pass or remove the FRP lock on Samsung Galaxy by installing stock firmware through Odin. I am equal to the repair of firmware reset protection on the Galaxy S7 edge of the friend. The fact is, you can not remove the FRP Lock Google Account issue on Samsung Mobile with a traditional firmware flash.
Below, I will define tactics for Flash Collection firmware on Samsung devices to get rid of FRP lock on Samsung devices.
1. Download Samsung Firmware
Since we will employ a combination of specific firmware binary components, you will have to download the latest Samsung firmware for your Galaxy Device. You will hold or get the firmware file for your device model from the sources described below.
2. Create Samsung Combination File
Well, now you have just downloaded the right firmware for the Samsung Galaxy Phone or tab, it's time to make mix firmware to get rid of the FRP lock on your Samsung device.
Samsung J400F U4 Combination File
Follow the steps below to form a mixture of firmware files regularly.
Extract the downloaded Samsung firmware zip file. You will use Zip Archives like Winner, 7Zip, Powerarchiver, etc. for the purpose.
Open the extracted folder and you will find 5 firmware binary including AP, BL, CP, CSC, and Home_CSC.
Make sure you will see the MD5 extension of the files. If you only see. Click the tab on the Windows Explorer window and check the selection that says 'file name extension'.
Now, right click on the firmware file that starts with the AP in its name and select the option to change and add zipper after MD5.
Then select the BL file and add its extension.
You can now remove AP and bill zip files.
Open the AP folder, copy.img.lz4, and copy.img.lz4 files and paste them during the new folder.
Similarly, open the BL folder and transfer file name sboot.img.lz4 to an equivalent new folder.
Open the folder where you saved the boot.Mig, LZ4, sbot.img.lz4, and System.img.lz4 files. Select all three files and zip them into a file
"New folder. Zip" options compress from the Windows Context menu
Now, the latest folder. Change the zip file zip extension. Turn and change with firmware name as shown below.
You have successfully created the Samsung Collection file successfully to get rid of FRP on your Galaxy Device.
Samsung J400F U4 Combination File
3. Reset the Samsung device and enable USB debugging
Before putting the mixture file, you want to reset a knowledge factory. Since you can not do this through this Samsung Galaxy phone or tab tool settings, you have to try it through maintenance mode. Strategies to access the model dealing on model model on modeling devices. You will ask your detailed lesson on booting in Samsung recovery mode.
Once you enter the Android recovery menu screen, select the wipe data / factory reset. You will use the quantity up / down keys to navigate and therefore the power button to verify the selection.
Perform a data / factory reset, then select the reboot system.
When your Samsung Device Shoes up, you will be shown almost as Samsung Factory binary screen as shown below. Tap the mosaic icon on the top left corner of the screen.
To do this you will show the app drawer screen. Go to Settings> Developer Options and enable USB debugging. If you don't get it?
Option, here is how you will activate the developer's option on Samsung devices.
Now, stop the convenience button by holding your phone or tablet device.
Flash Samsung Collection File with ODIN
Well, now you have the Samsung combination file that you've just created from stock firmware. You can ODIN to ensure that you have USB debugging on your Galaxy Device. You get rid of FRP lock on the Samsung phone or tab
Samsung J400F U4 Combination File
Warning before receiving in download mode
In this aspect, hold the key to the facility for a CPUPLE of seconds and cut your phone. Then press and hold + Bixby + Power button a few seconds.
After that, you should see a menu with two options. Finally, enter the download mode by pressing the volume up
Samsung J400F U4 Combination File
Connect your device to PC.
Your device should be automatically recognized by ODIN. At the bottom of the ODIN interface, it should show a message that "included!" Added! "And during this, you should see a light blue box in ID: Work section" com: 3 "(depends on the number on which you have a USB port on which you plugin the device cable and irrelevant Is).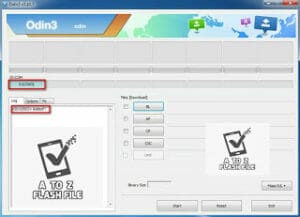 Click "PDA" or "AP" to feature the tar.md5 file that you "start".
Whether it is "AP" depends on the ODIN version you used easily. But the MD5 file is either "AP".
Samsung J400F U4 Combination File
Add *.md5 to Odin.
adding the file, click "Start" the flashing process.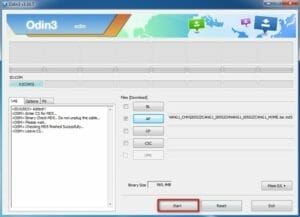 Click "Start" on Flash
Do not remove or operate your device until you end or pass.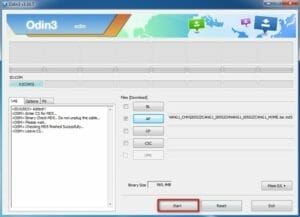 Samsung J400F U4 Combination File
Released flashing process. Do not extract your device.
When the flashing process is complete, you should see a huge green box that "reset" or "approved" (depending on the Odin version). So far, the device should be rebooted and it is safe to remove / disable your device.

Flash succeeded.