Download XgR1nda AIO tool 7.1.0 Free Tool
Hello friends in this post I have the latest version of XgRinda AIO tool 7.1.0 free of cost available. is a very important tool for all iOS device who was stuck at Activation lock state. it is allowed users to XgRiNdA Software was designed to Bypass – Apple Activation Lock with easy steps on any iPhone, iPad, iPod Touch that runs ios 12 – 15.x I give you a guide on how to use this tool. but one condition of this tool is to allow only jailbreak devices to use the tool.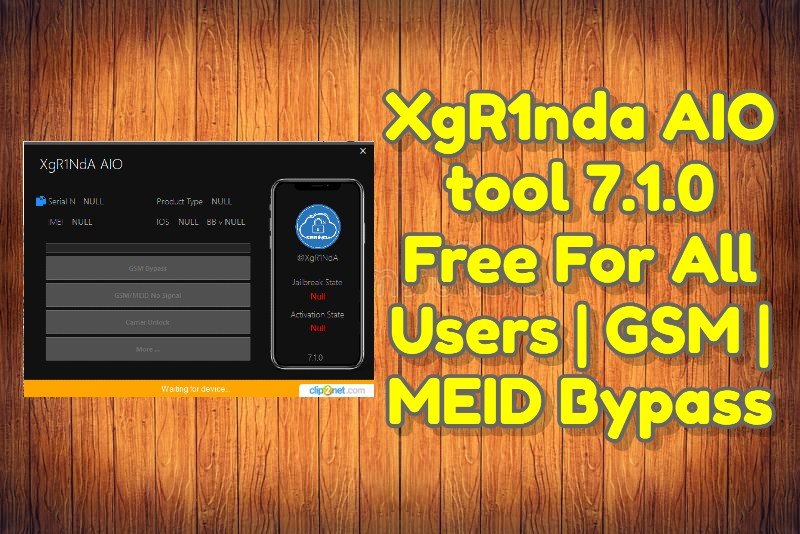 XgRiNdA Software was designed to Bypass – Activation Lock with easy steps on any iPhone, iPad, iPod Touch(checkra1n devices) that runs ios 12 – 14.5.1.
12 and up iOS version is supported
Features:
XgRiNdA is a perfect software bypass tool with the following advantages:
Bypass GSM with 1 click including all functions just for 15$.
Remove activation lock support all models OPEN MENU.
MEID no signal 10$ with all functions.
100% success rate.
After you Bypass GSM, all device features will be unlocked and you will be able to use it without any restrictions.
It is simple to use XgRiNdA Software to bypass the activation lock. Download and run it, within a couple of seconds you will get success. recycle your device now!
How To Use?
The tool is extremely easy to use. You can bypass the activation lock from any iPhone and iPad models ios 12 – 14.5.1 with just 1 click(checkr1n devices). No special knowledge is needed. The software is ready to use right after download:
Step 2. if your iPhone is a gsm Model (only 7 – X, iOS 12-Last) make a payment of 15$ to register your Serial Number(contact us on Telegram: @XgRiNdA or @heroyouwi).
Step 3. download tool: Download From the below link
Step 4. jailbreak your iPhone with checkra1n: checkra1n
Step 5. make sure to connect wifi on your iPhone (important), remove any inside.
Step 6. launch tool from WinRAR don't extract it
Step 7. Click on 'GSM 7 – X' on the tool then wait until finish.
Step 8. Done, Enjoy it!
We have also created a Customer Guide to demonstrate how simple the procedure is. Anyone will find XgRiNdA Software very easy-to-use and user-friendly.
README:
Compatibility: Windows XP, Windows Vista, Windows 7, Windows 8, Windows 8.1, and Windows 10 (32 bit and 64 bit) runs completely.
Take a backup: If you are ready to try the above tool, please back up your personal data from your Android smartphone or tablet. As a firmware or recovery shines can be a brick device.
Credits: XGR1NDA AIO Tool 7.1.0 is created and distributed by the manufacturer. Therefore, full credit goes on to the developer to share the tool for free.