MTK Auth Bypass Tool V24 is a free windows program that helps to bypass DAA & SLA Auth (Secure Boot protection) from any MediaTek MTK powered phone quite easily.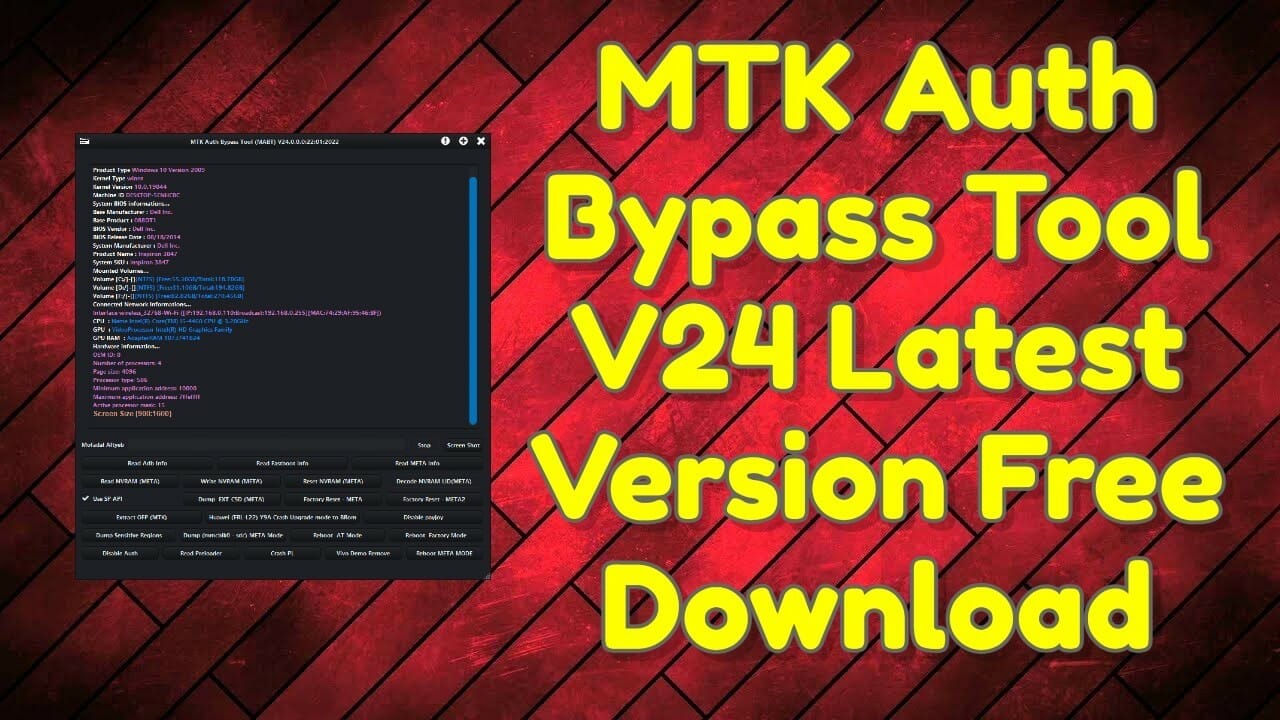 Like, Follow, Subscribe me on :
All Mobile Firmware:: Link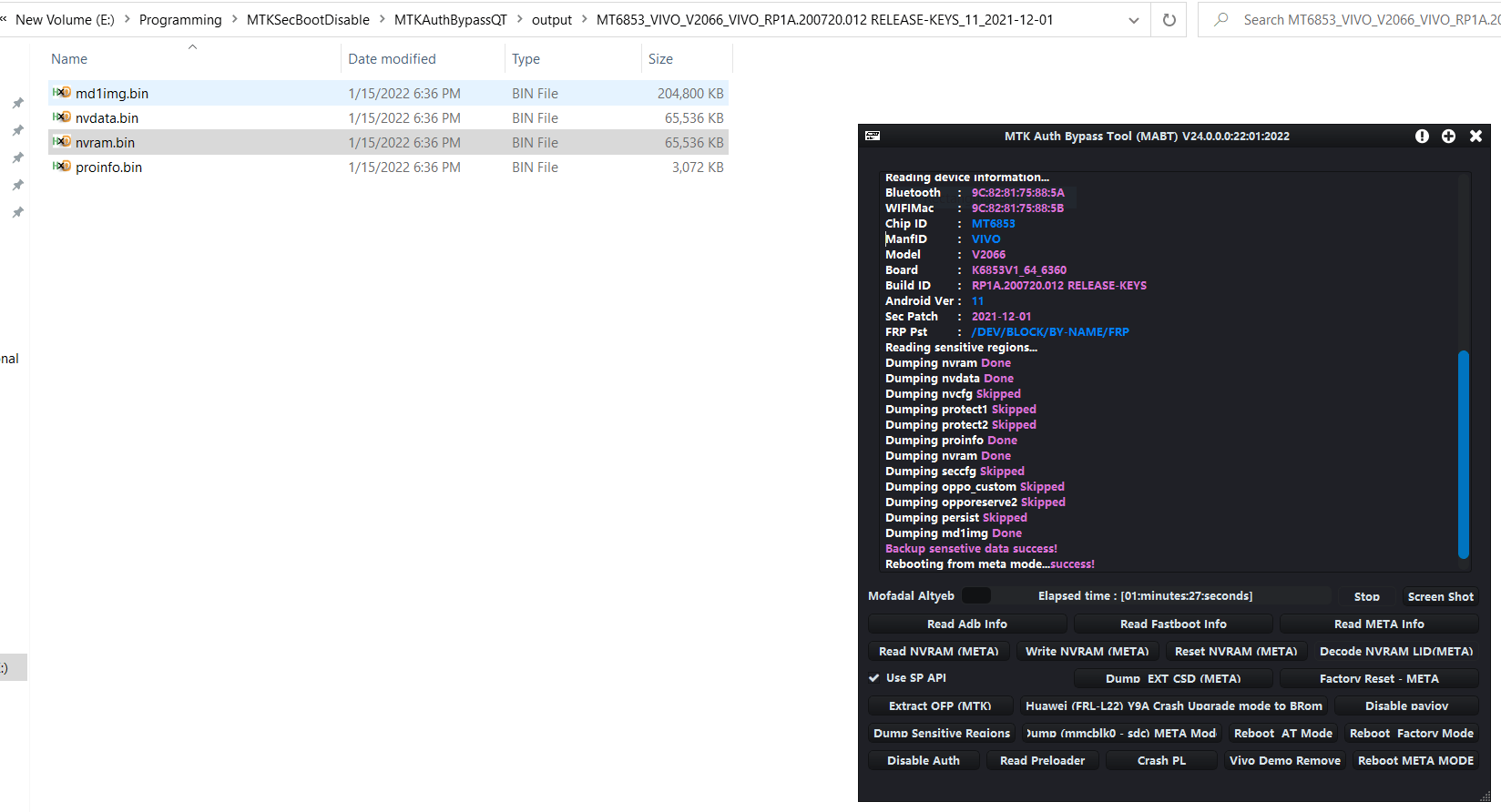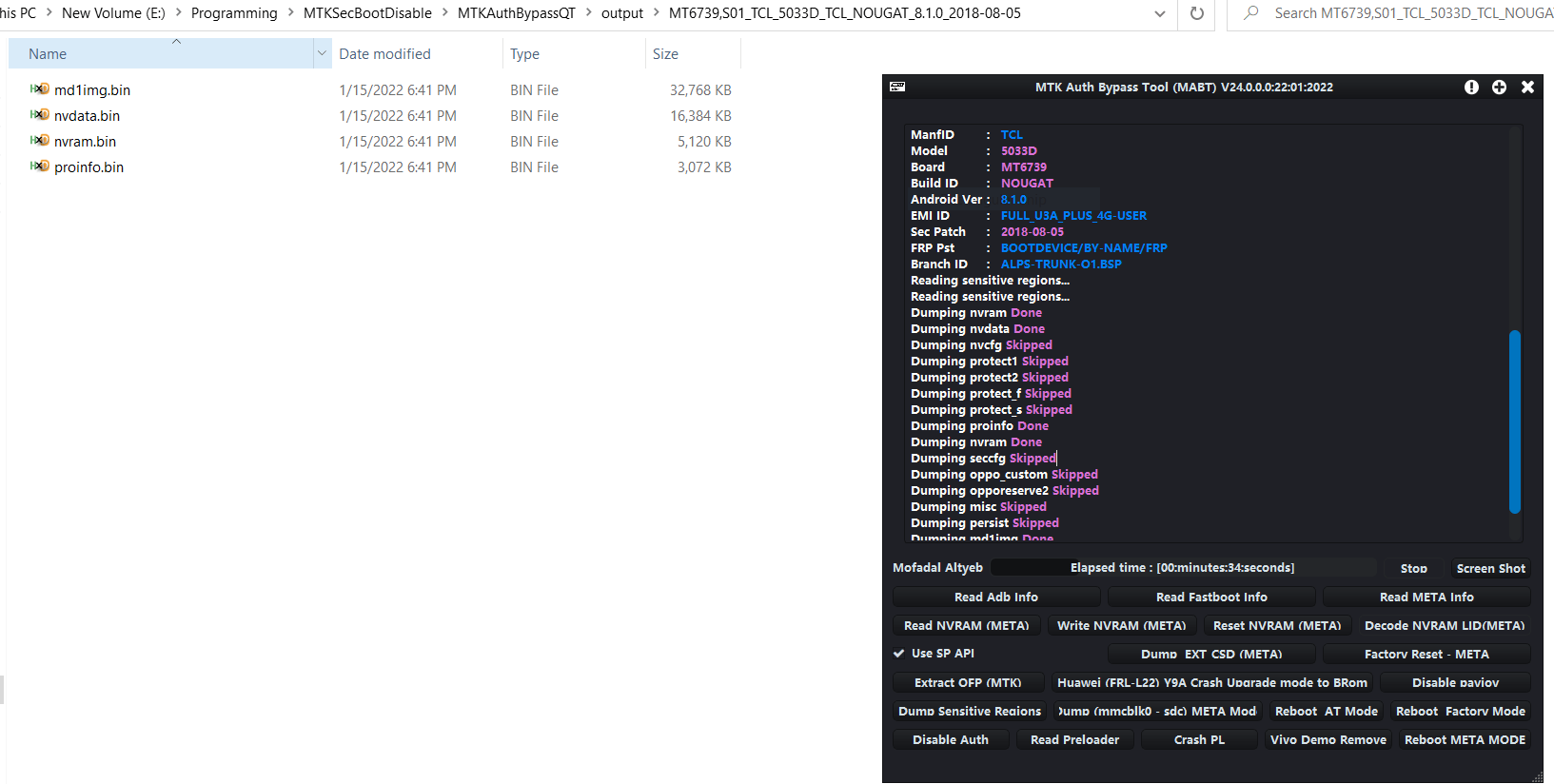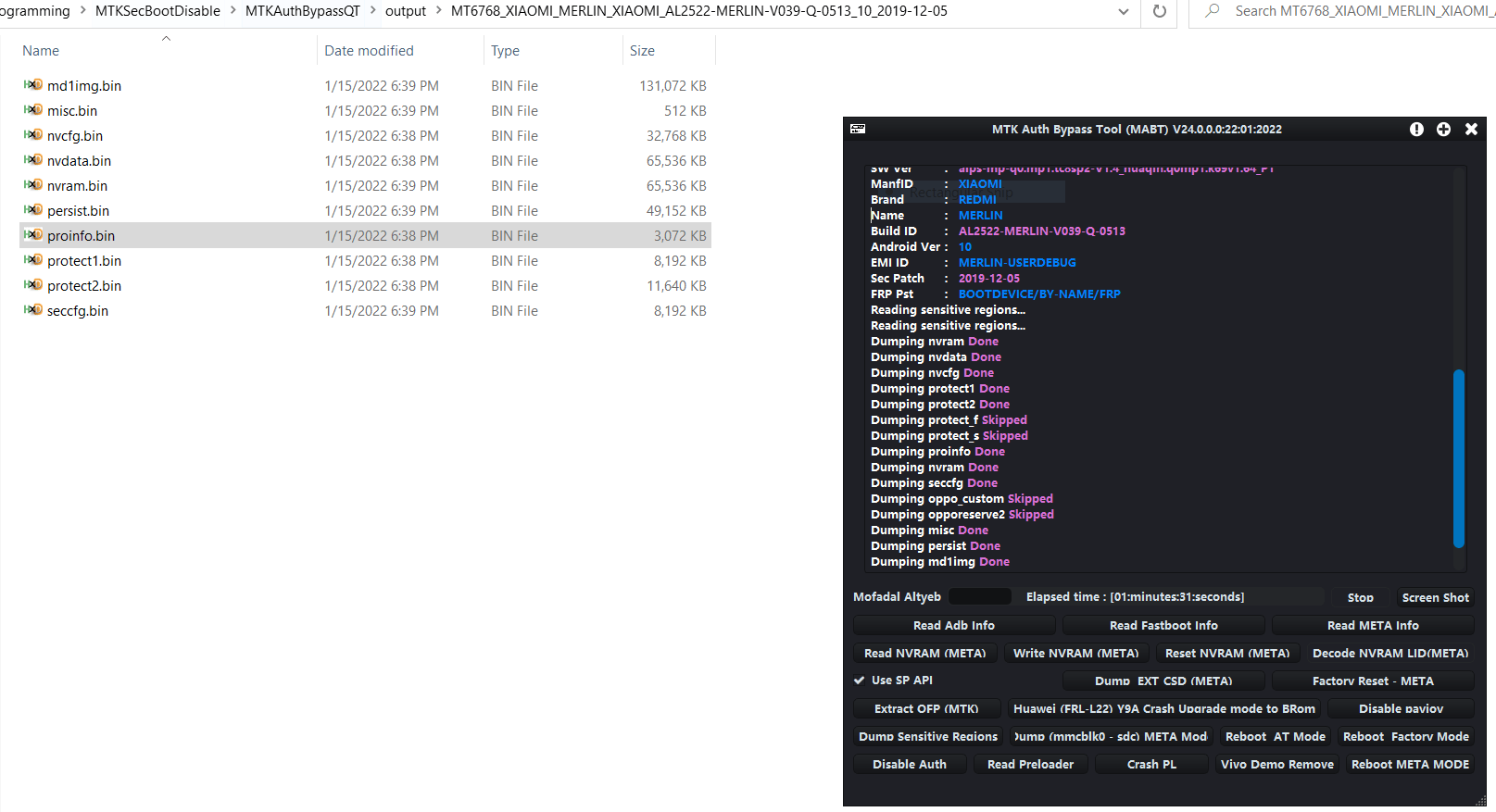 If you want to flash firmware or Remove the pattern, password from your Android phone then first you have to use the boot protection bypass tool to disable the secure Boot and detect the phone in SP or any other Unlock tool. So, Download MTK Secure Boot Disable Tool v24 with a proper installation guide to use the tool on your PC for free.
MTK Auth Bypass Tool V24 Latest Version Free Download
Nowadays, Every Android smartphone comes with USB protection to avoid third-party flashing and misuse of the device. You won't be able to flash or unlock your phone without any authorized tool or permission. So, in this scenario, the MediaTek MTK Secure Boot Disable Tool can help you to bypass the auth security from your phone.
MTK Auth Bypass Tool helps to detect any Oppo, Vivo, Tecno, Xiaomi Redmi, Infinix, MTK based smartphones into the SP flash tool, Miracle Box, UMT, MRT, MCT, CM2 Dongle for Flashing, Unlocking, and Repairing the phone. It comes with an auto-installer package and supports Windows 11, Windows 10, Windows 8, Windows 8.1, Windows 7, Windows XP (32 & 64bit) architecture.
MTK Auth Bypass Tool V24 Latest Version Free Download
Supported CPU's:
MT6572
MT6580
MT6582
MT6592
MT6595
MT6735
MT6737
MT6739
MT6753
MT6755
MT6750
MT6750M
MT6750T
MT6750S
MT6757
MT6761
MT6762
MT3369
MT8766B
MT6763
MT6765
MT6768
MT6771
MT6779
MT6785
MT6795
MT6797
MT8127
MT8163
MT8516
MT8173
MT8695
MT6873
MT6799
MT8590
MT6781
MT6768
MT6883
MT6885
MT6889
MT6833
MT6853
MT6853V
MT6873
MT6891Z
MT6893
MT8765WB
MT8385
MT8183
MT8666
Changelog !!!
MTK Auth Bypass Tool V24 :
– Added backup protected/sensitive regions in META Mode,
 using the CCCI driver.
– The meta backup is unconditional can work with old chipsets like MT6572 to MT6877T – see meta_init.rc – except for Fused devices.
It- Highly recommended to use preloader mode to skip the security check and for boot-up process.
The backup list includes (if exists):
– NVRAM
– nvdata
– nvcfg
– protect1
– protect2
– protect_f
– protect_s
– proinfo
– NVRAM
– seccfg
– oppo_custom
– opporeserve2
– misc
– persist
– md1img
– Added extra factory reset method.
How To Use?
Download & Unzip the MediaTek Secure Boot Disable Tool to your computer.
Run MTKAuthBypassToolV24.exe
Install LibUSB Win32 driver to your computer (Skip this if already completed)
Now Power Off your phone
Press Volume Up And Power and Insert a USB cable
Click Disable Secure Boot
If the Disable Secure Boot process does not work, use the Force BROM function.
That's it.
It will bypass the Auth Security from your phone.
Now you can use any unlock tool like SP Flash Tool, Miracle Box, UMT, CM2 to unlock your phone.
MTK Auth Bypass Tool V24 Latest Version Free Download
We are a small team of developers who have long been working on the mtk Auth Bypass tool V24. It is our first published project and we hope that this will inspire people to create tools like it.
We are always interested in feedback and feature requests, so please feel free to contact us at support@m-tok.com if you find any problems with the program or have ideas for improvements.
MTK Auth Bypass Tool V24 Latest Version Free Download
What is MediaTek Auth & SLA/DAA Auth?
MediaTek is a mobile chip maker based in Taiwan. It is the biggest vendor of ARM-based processors for smartphones, tablets, and connected devices.
MTK, or MediaTek Kinetis, is a chipset manufactured under the license of MediaTek by their subsidiary MediaTek Tech. Your phone uses MTK chips to protect it from malware attacks and malware infection. You are using MTK chips in your phone to protect your data from viruses and malware attacks. It does this by performing signature-based checks on programs being run on your phone.
When you are using MTK phones (or other phones with MTK chips), you must use a piece of software called MediaTek dtb (DM or Device Management) software to manage your devices so that they can be detected by the manufacturer's DRM software (MediaTek DRM) software. This DRM software checks that all programs you run on your device are signed with a valid signature of the latest version signed by MediaTek, which means that they have not been tampered with in any way. This security feature is provided by MediaTek DRM and protects valid programs from being modified or pirated either before or after they have been executed on the device.
Unfortunately, there are many fake applications out there that claim to be signing applications as well as valid ones just because they contain some strings in their signatures that look like those used by real applications built using MediaTek's SDKs, but most of these apps simply do nothing but install some scripts or other code onto your phone without doing anything to actually make it work properly as an application itself! These fake applications don't do anything else than just pretend to implement some technologies natively using their own copy/paste methods into target platforms which do nothing but emulate existing technologies instead of actually building new ones! So don't fall for this scam! At least not without knowing why such programs would need to be installed on your device in the first place?
There are many different types of DRM systems out there and unfortunately, most don't have much more than an idea about what they're doing themselves, so it's hard for them to differentiate between maliciously modified and legitimate files and applications designed to protect user data from viruses, spyware, and malicious attack in order to make sure that legitimate files cannot be tampered with while maliciously modified files can! And so if you install such a program on your phone you risk losing all your information whether you know it or not
MTK Auth Bypass Tool V24 Latest Version Free Download
How to Use MTK Auth Bypass Tool V24
How to Use MTK Authentication Bypass Tool V24
MTK Auth Bypass Tool V24 is an application that helps to bypass DAA & SLA Auth (Secure Boot protection) from any MediaTek MTK powered phone quite easily. This tool is created by MTK Mobile Techs. It works on all phones with MTK chip, using Windows system.
We can refer above link for more information regarding this tool.