Hafaedk V 3.1 included MTK FRP | OPPO, Xiaomi, Vivo, Tecno, Lenovo and more
In this post, I have the latest version of Hafidic 3.1 is a small or useful tool for Windows computers. Both versions of X64 and X86 are allowed to install and run without any mistake. If you are stuck to install please click the chat button. I am willing to help you. This new update developer has been added to many new features. Now you can remove MTK FRP in one click without any ISP, or cover back, many users have to use MRT, miracle, or any other device but for you If you need a free device, I do all the work you want to download this version and run this version of Hoffedic 3.1 free or 100% working.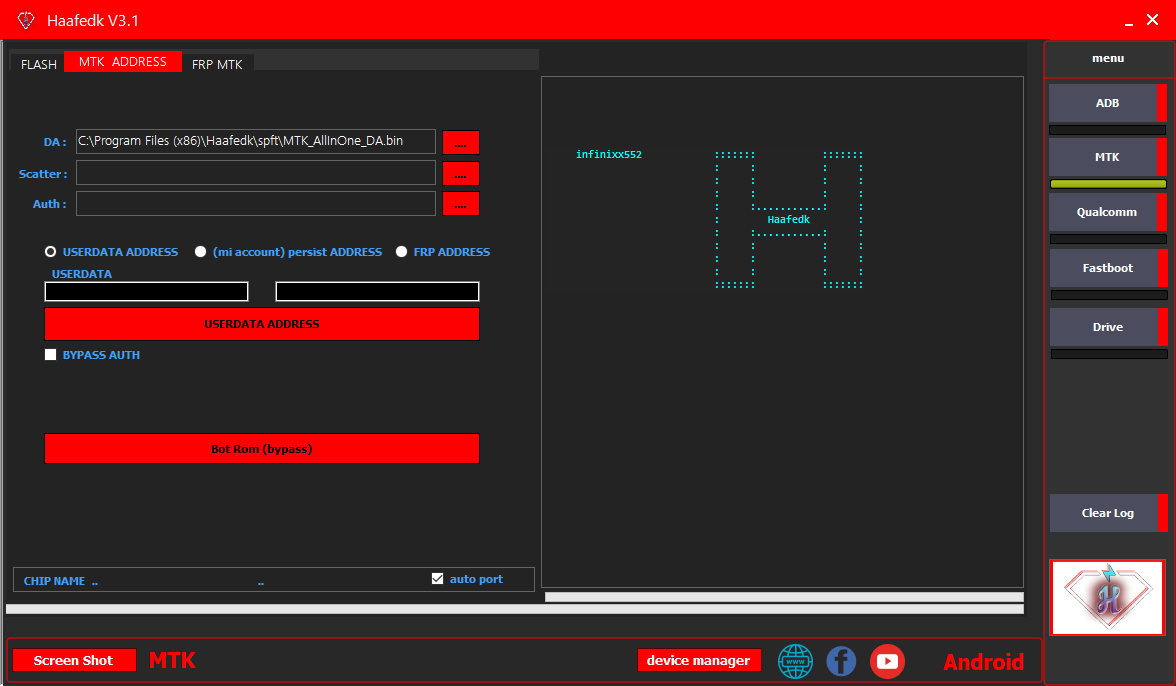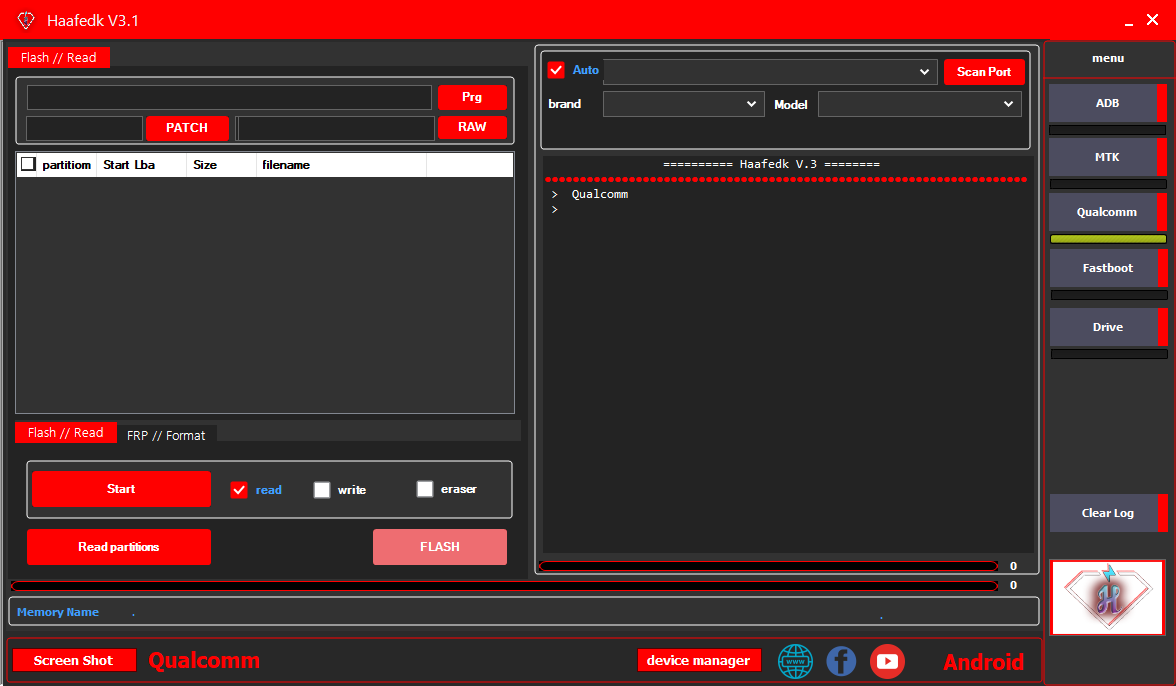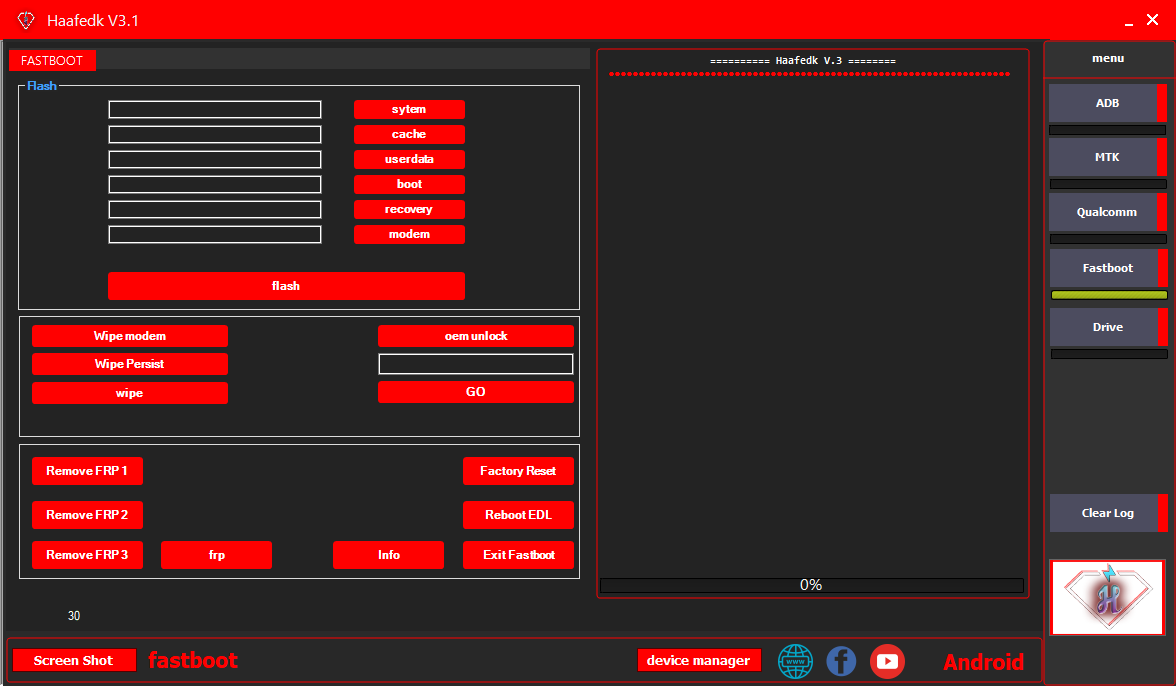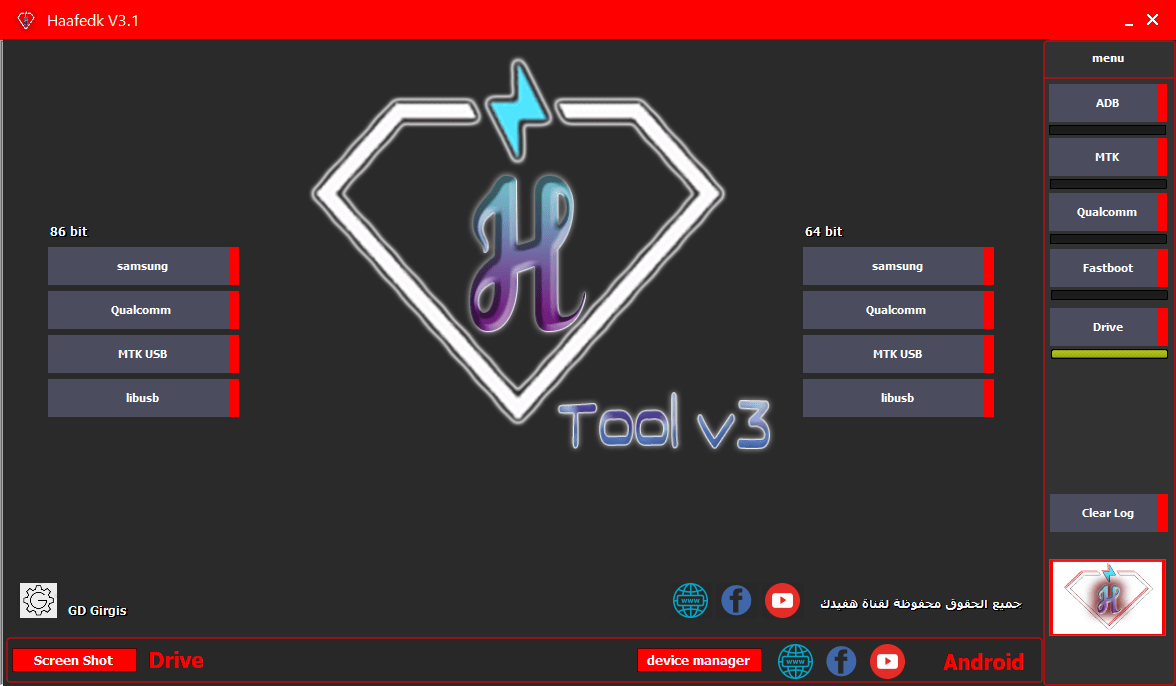 Features:
MTK (MediaTek) TOOL:
The first face FLASH to flash
Flash any MTK device
A full-face like the Sp tool
The second face is MTK ADDRESS
It is a face developed to do the most practical MTK processor
User data to factory reset the device
Mi account Bypass Xiaomi account
Frp skip google account
Boot ROM
Open to protect new processors
Like MCT
Free computer program
Free avid to read scatter files information
Qualcomm Tool:
The most important sections of the tool
The tool supports flashing in cases of the bootloader open or closed
Watch too
The tool supports a number of companies
Asus
Lenovo
oppo
vivo
Xiaomi
Huawei
Supports a range of modern devices
The tool can withdraw any will to any Qualcomm device
Or modify files
And the tool colors the important sections inside the device
Skip Google Account
Skip Xiaomi account
Do a factory setting
A new way to adjust and maintain applications or files
Free computer program
How To Use
First Need to download the tool on your computer from the below links.
Now Extract the tool on the desktop our you also choose your location.
Now Back to extract the folder and run the main exe file.
Now the tool is starting to load on your computer.
it takes five or more seconds for a complete load.
once the tool is open you have to click on the login button and it is login and open the main interface.
Enjoy!!!
Changelog:
1: The new version of the tool is much faster
2: A new interface has been added to the mtk processor to do a factory reset and bypass Google Account
3: Modify the section opening the browser and adding maps and the Galaxy Store
4: Entering the tool without an activation or subscription password  to facilitate its use for technician