Dev Team PRO USB Patch Tool V3.9 | Passcode devices iPhone 8 to X (ios 14. x to 14.8.1) Now Have One Way For Bypass
The Dev Team PRO USB Patch Tool is a Windows VST/AU plugin for the most popular audio plug-in in the business – Dev Team Pro.
This plug-in allows you to apply patches, modulations and effects to your guitar or bass guitar tracks.
The plugin is optimised for use with the Dev Team Pro audio interface and uses only the hardware of your computer. It also includes support for all versions of Ableton Live, including 7 and 8.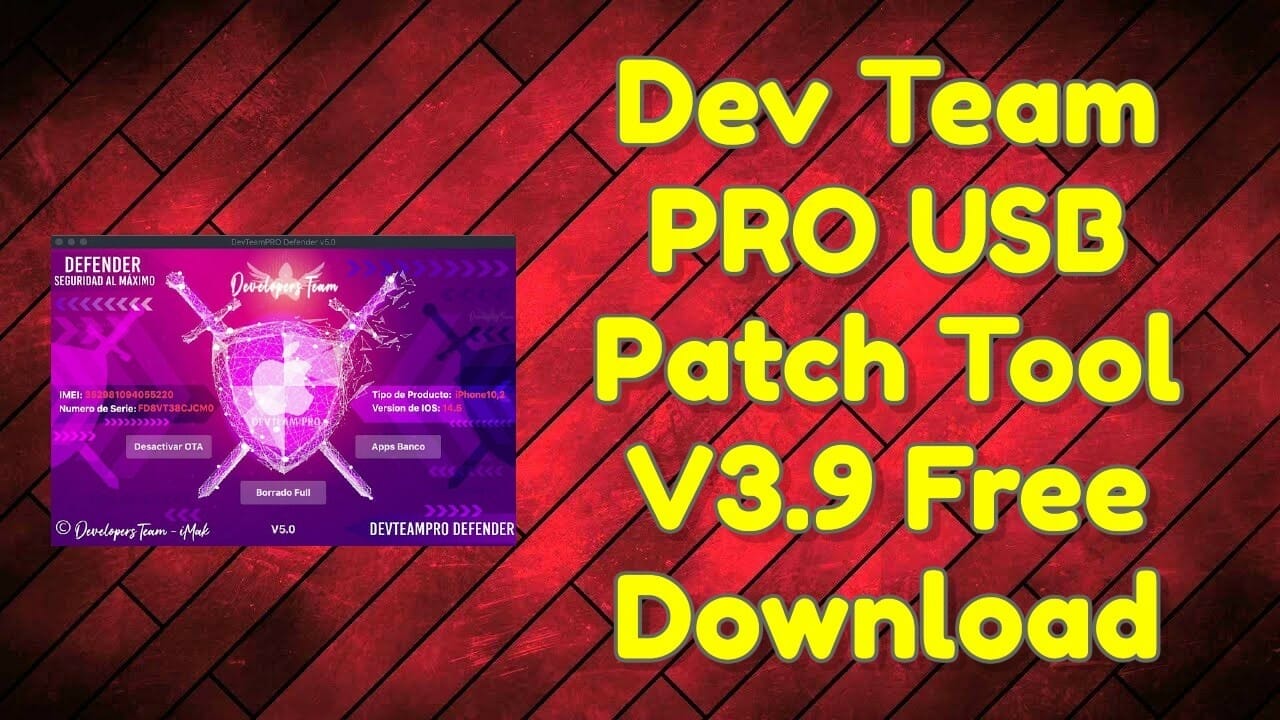 To learn how to use the USB Patch Tool you need to first download the Dev Team PRO USB Patch Tool V3.9 for Windows 7 or higher.
If you are running Windows XP, you can download it here.
You can also get Dev Team PRO USB Patch Tool V3.9 free of charge by signing up for our newsletter (or signing up using this form ).
Dev Team PRO USB Patch Tool, aka #DEV-PRO, is a small utility that will allow you to customize Windows USB devices. The tool is useful for any kind of USB drives like flash drives, external hard drives and thumb drives. Dev Team PRO USB Patch Tool has been developed to work with Windows Vista / 7 / 8 / 8.1 and Windows 10. Dev Team PRO USB Patch Tool allows you to change the colour of the device with a custom colour. It can be used for giving your computer a new look or just improving your computer's appearance in general.
Dev Team PRO USB Patch Tool is a new tool for USB-patching, a bit like USB-recovery, but designed for the community. The tool is very effective at patching and repairing damaged or broken devices.
The Dev Team PRO USB Patch Tool does not replace the need to use an external device to recover data from a damaged or broken device. This tool has been designed for that purpose, and you will find its features very useful in conjunction with different external recovery solutions available on the market.
In the long run you will find your external recovery solution superior to this tool when quick and safe patching of damaged devices becomes possible. You can also use this tool as a backup system should your external recovery solution fail; when you are away from home or at work, this tool can be used to repair your device if necessary.
Downloading the Software:
Dev Team PRO USB Patch Tool V3.9 Free Download is a very useful utility for Windows users to update the USB drivers on their computers. The software is easy and convenient to use, and you can download it from the link below, free of charge.
The free version includes only the driver, which means you need to download the full version in order to install it.
You can use it to install your USB driver updates or update the driver of your BIOS or motherboard on all versions of Windows XP/Vista/7.
You may also use this tool if you want to repair your PC's BIOS and make it bootable again by using a new BIOS version.