S-Tech MTK Tool V2
S-Tech MTK Tool V2.0 is a small tool for windows 10, 11 operating systems. it is allowed users to bypass auth on MediaTek, flash device, user lock remove with data or without data loss one click only. the tool also fixes the IMEI issue on the device also you can install needed drivers with one click. this update is free of activation you do not need any key or keygen to open the tool. need only double click on the tool with admin permission in a few seconds tools are executed on your Windows computer.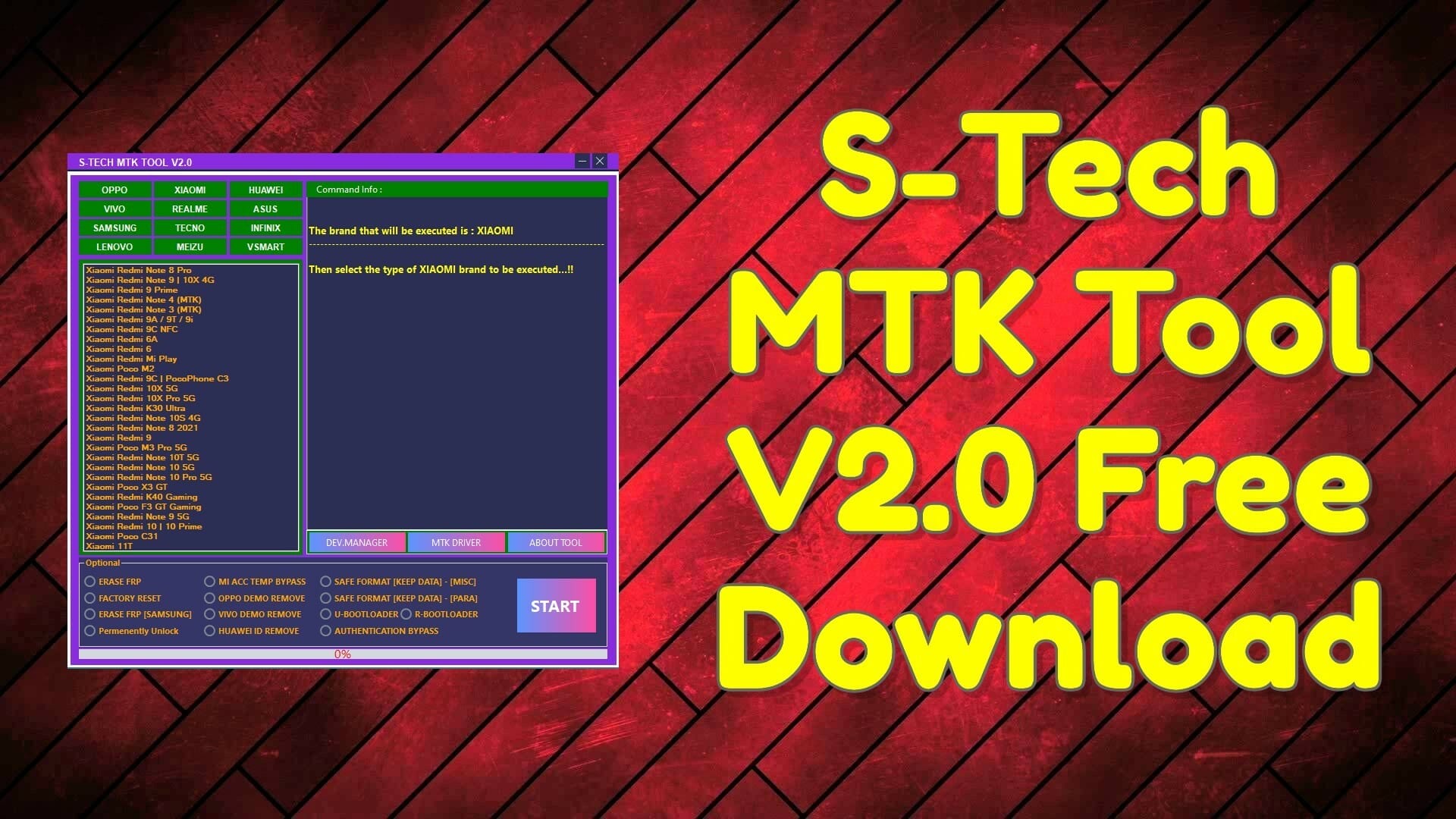 Like, Follow, Subscribe me on :
All Mobile Firmware:: Link
S-Tech MTK Tool supported the following brand's smartphone:-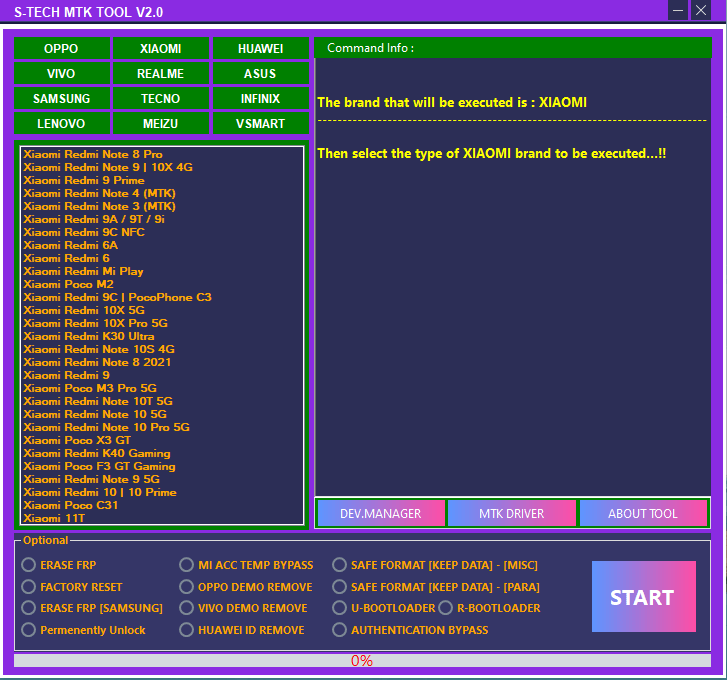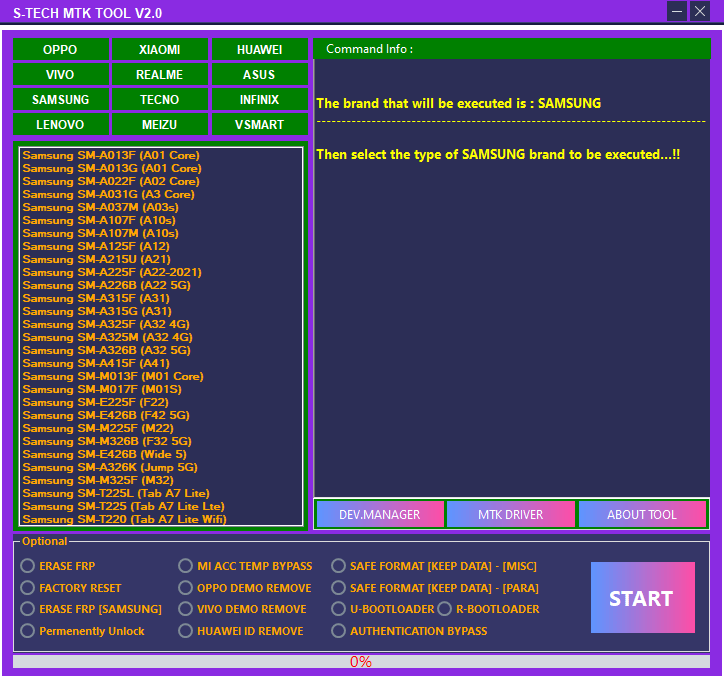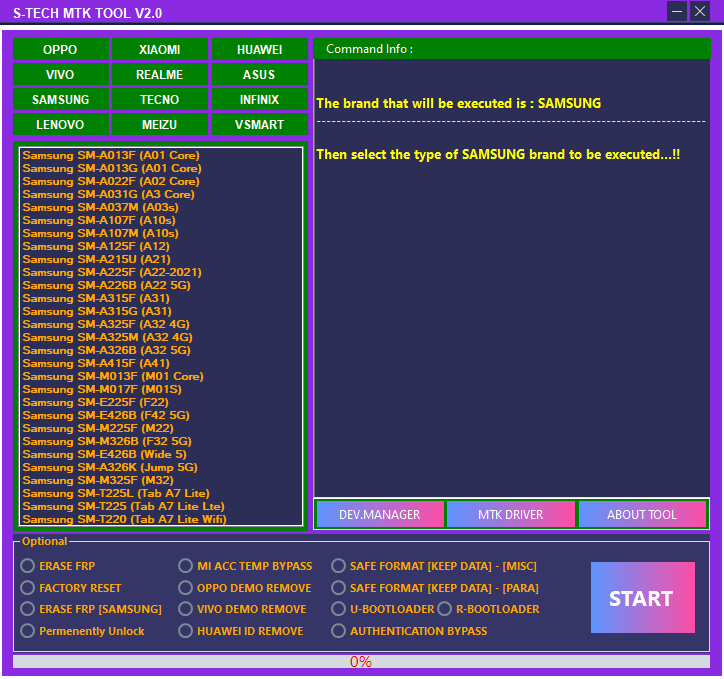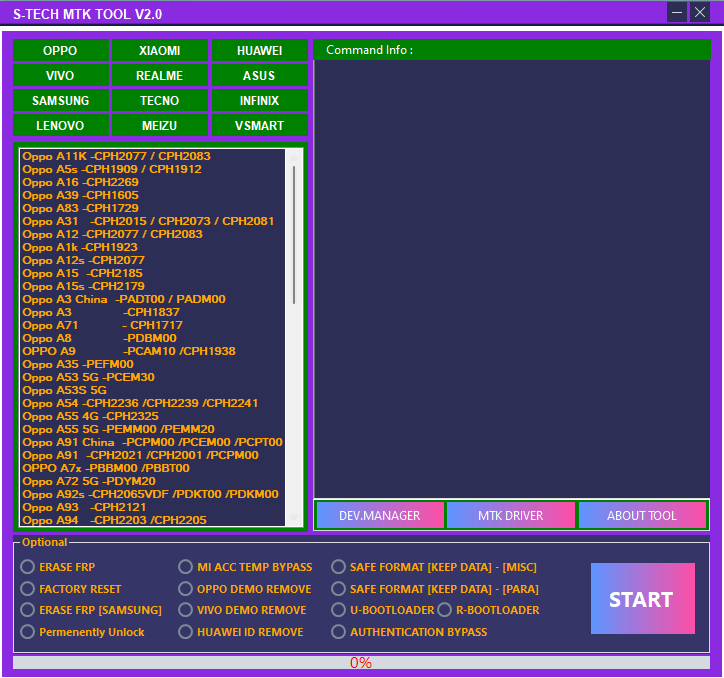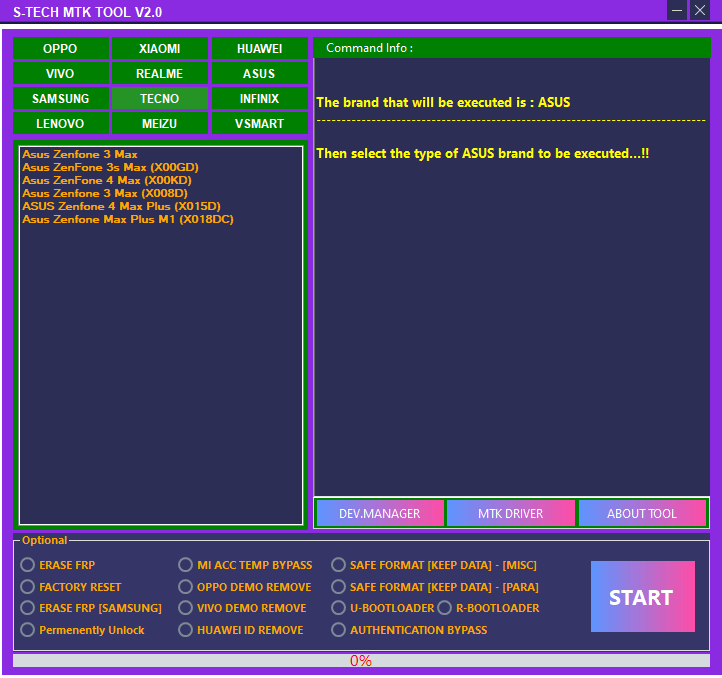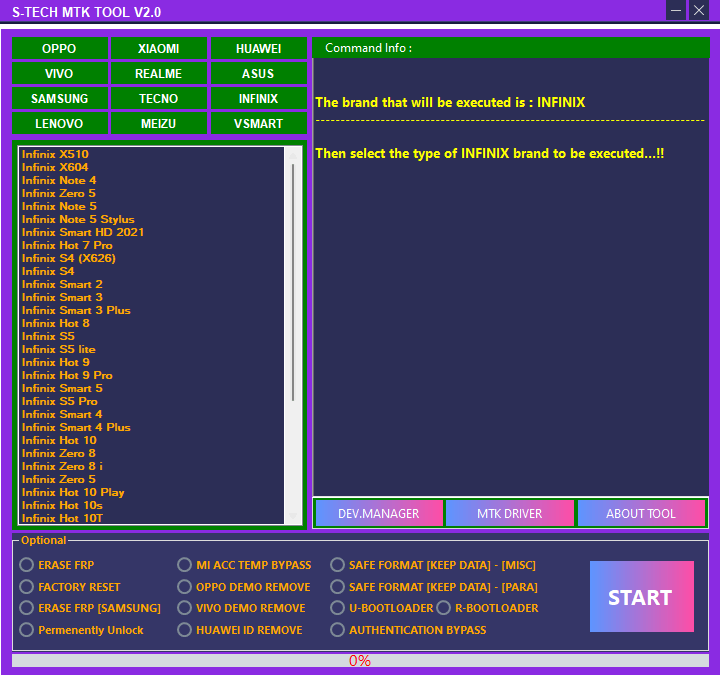 LG
Meizu
Nokia
More devices were soon added…
Features S-Tech MTK Tool:
USER LOCK
Factory Reset
Safe Format [KEEP DATA] | PARA, MISC
Authentication Bypass
Unlock Bootloader
Relock Bootloader
Permanently Unlock
ACCOUNT LOCK
Erase FRP [ALL MTK]
Samsung FRP [ALL MTK]
Xiaomi Account Erase [ALL MTK]
DEMO LOCK
VIVO DEMO Remove [ALL MTK]
OPPO DEMO Remove [ALL MTK]
VIVO V23e Demo Remove
How To Use?
First, you need to download the tool from the below link
Next, you need to extract the tool with WinRAR/7zip tool
Next, you need to open the folder
Next, run the "S-Tech MTK Tool"
Next, run the tool as admin and wait to open the tool, it takes only a few seconds for executing the tool on your computer.
S-Tech MTK Tool V2.0 is the final version of the S-Tech MTK tool. The new version now includes Windows XP support, as well as an improved interface and several bug fixes. This article will briefly discuss what S-Tech MTK Tool V2.0 is, how it works, its features, and why you should use it. S-Tech MTK Tool V2.0 belongs to the category of Download MTK tools for Mobile phone equipment repair software programs. This program is used to repair various problems for mobile phone equipment manufacturers such as HTC, Huawei, Motorola, etc. The following are some of the highlights of S-Tech MTK Tool V2.0.
S-Tech MTK Tool is an Android application that can manage MTK based mobile phones, such as Huawei, ZTE and so on. It is a very powerful basic tool for Android mobile phone engineers and developers. With this software, you can do many operations with your Android mobile phones, such as edit or backup data and files on the phone or SD card, create and export firmware image files and more. This program has a short learning curve and a user-friendly operation interface. This software also supports most of the popular devices in the world. Get it now!
S-Tech MTK Tool is the best in the industry when it comes to repairing and flashing any mobile phone, tablet PC or TV box with a MediaTek chipset. This tool is free for download on the MediaTek website, which means it can be installed on any device. This tool has been designed to support all kinds of MediaTek chipsets from different manufacturers such as Samsung, Nokia, Infinix, Oppo, Vivo, Gionee and more. Using this tool will allow you to flash any firmware of your choice without having to worry about bricking your device. Not only that but S-Tech MTK Tool also allows you to repair boot loops and other errors that would otherwise stop your device from being able to boot up normally. Read on for ways to get started with S-Tech MTK Tool v2.0.
S-Tech MTK Tool V2.0 latest version is the best phone repair tool for Android phones. With S-Tech MTK Tool, you can flash, unlock CPUID, read/write flash, backup/restore IMEI and NVM, simlock reset, etc. Not only that but it also has a powerful function of repairing IMEI (IMEI Repair). You can use this tool to simlock unlock your Samsung Galaxy devices like Samsung Galaxy Note 8 unlocked without firmware Flashing.
Download Link:: Link 1:: Link 2:: Link 3:: Link 4:: Link 5:: Link 6